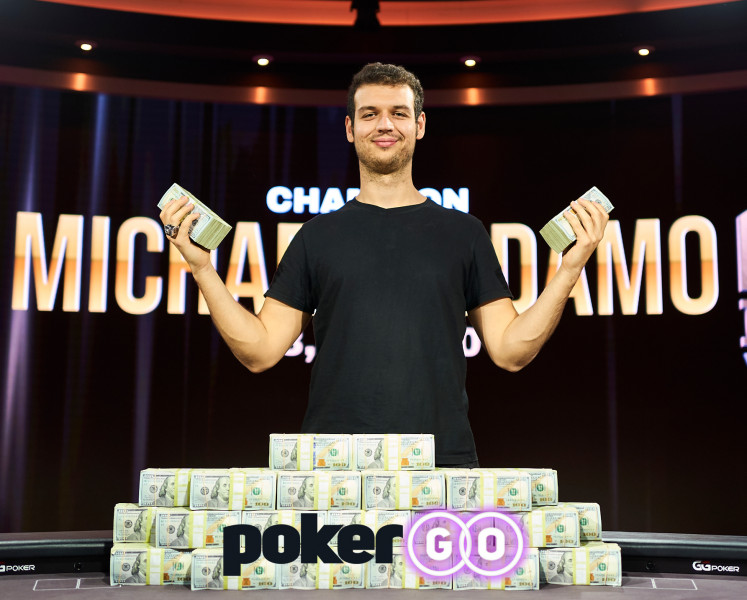 Who are the Most Popular Poker Players From Australia?
Poker is a popular card game worldwide, including at online casinos in Australia. The game attracts players and fans from around the world, and there are plenty of top Australian players. Many of the world's top poker players began their careers in regional tournaments throughout Australia before taking on the world stage.
Is Gambling Allowed in Australia for Poker Players?
Australians can play poker legally under the Interactive Gambling Act 2001, which regulates all online gambling across Australia. Online casinos must have a licence to offer online poker to Australians, and it's an offence for any unlicensed operators to offer real-money gambling to Aussie customers.
The laws only apply to the providers, so it's not an offence for Australians to use or access online gambling services. Holding a licence ensures that the operators comply with Know Your Customer and anti-money laundering policies to meet regulatory guidelines and protect customer information.
The Australian Communications and Media Authority, which maximizes the economic and social benefits of communications and content in Australia, can also issue warnings, infringement notices and penalties against online gambling sites.
Australian Poker Legends
Plenty of famous poker stars started their career in Australia. In this article, you can discover some of the biggest Aussie players from the world of poker who helped to raise the profile of poker in Australia.
Michael Addamo
Michael Addamo, from Melbourne, Victoria, currently holds the top spot on the Australia All-Time Money list. He's earned over $22 million in prize winnings throughout his career. At just 29 years old, he already owns four World Series of Poker (WSOP) bracelets.
As a teenager, Addamo played chess and had a career-high world ranking of 1,930 back in 2013. He started playing poker in 2012 and played his first WSOP in 2016, where he had a third-place finish in a $1,500 poker event. By 2018 he had won his first bracelet, defeating 1,637 players to take home $653,000.
Addamo studied to be an actuary, highlighting his advanced mathematical skills and ability to manage risk and uncertainty under pressure. Given his youth, he's predicted to continue to impress poker fans around the globe.
Jeff Lisandro
Jeff is another well-known Australian poker player who owns six WSOP bracelets. Throughout his career, his poker tournament winnings have earned him $5.8 million. In 2009, Jeff was also the first person to win three different WSOP bracelets in Seven Card Stud. It was this feat which won him WSOP Player of the Year in Las Vegas.
He's known for his proficiency in various poker variations, including Texas Hold'em, PLO and 7 card stud. Lisandro is a cash game specialist who plays tournaments on the side.
Jeff Rossiter
Jeff Rossiter is currently sitting in fifth place on the Australia All-Time Money list. His career earnings are over $6.6 million. While he is yet to win a WSOP bracelet, he's still earned himself a solid reputation as an excellent poker player on the world stage. In 2011 he came third in the Aussie Millions Main Event. And he consistently gets good results when playing abroad.
His largest career win so far was in 2013 in Macau, where he collected around $3.1 million. He finished runner-up against German player Niklas Heinecker.
Jonathan Karamalikis
Jonathan is from Adelaide, South Australia. He has won over $4.8 million throughout his live poker career. Known for his big personality, he recently won the Victorian Poker Championship Main Event in 2019, taking home $136,604.
He is currently ranked 7th on the Australian All-Time Money list. His biggest cash earning was when he was runner-up in the Bellagio Cup, winning over $500,000.
Mel Judah
Mel Judah is known as the 'Silver Fox'. He has two WSOP bracelets, earning his first way back in 1989 and his second in 1997. He won both his bracelets playing Seven Card Stud.
Mel also reached the World Series of Poker Main Event final table in 1997, finishing third place and earning $371,000. His total winnings are $3.6 million, and although he's from Australia, he currently lives in London, UK.
Australian Players in International Tournaments
As well as being successful in Australian tournaments, many of Australia's top poker players have enjoyed considerable success worldwide.
Joe Hachem
While Joe Hachem is no longer sitting at the top of Australia's All-Time Money List, he's still the best-known poker player hailing from Down Under. He entered the spotlight way back in 2005 when he was the first player from Australia to win the WSOP Main Event. He nabbed $7.5 million for first prize and cemented his legendary status with many poker fans.
Throughout his illustrious career, he's earned over $12 million. He's a firm fan favourite, with a friendly and mild demeanour at the tables. Although he's now in his 50s, he continues to play in Australia and abroad. His son Tony Hachem is following in his footsteps, starting to make a name for himself in poker tournaments.
Kahle Burns
Kahle Burns represents a new, younger generation of Australian poker players. He was inducted into Australia's Poker Hall of Fame back in 2020. Hailing from Geelong, in regional Victoria, he is currently sitting 2nd on the Australian All-Time Money list.
He began playing poker online back in 1988, quickly progressing to real money games and big cash tournaments. Throughout his career, he has earned over $13 million. He's a two-time WSOP bracelet winner, scoring two bracelets in a single week at the WSOP event in Europe in 2019.
Conclusion
Australia has no shortage of well-known and well-respected poker players. Players who have demonstrated their skill both at home and around the world, including big tournaments like the WSOP.
Despite increasing pressure on Australian governments to introduce tighter gambling reforms, Aussie poker players show no signs of slowing down. And have plenty of fans both at home and abroad cheering them on.