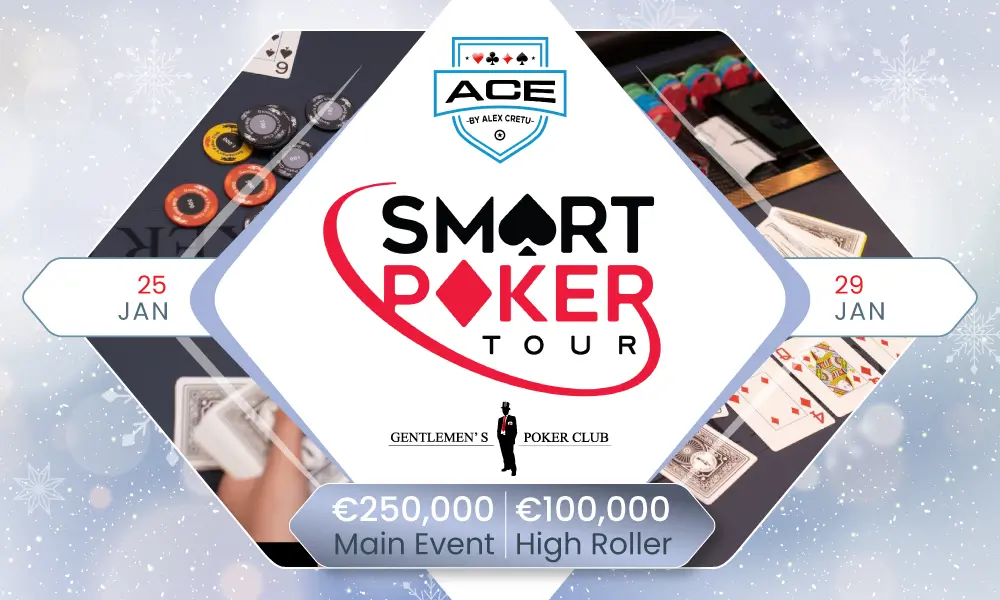 SPT Bucharest Guarantees Largest Ever Prize Pool
In 2023, the Smart Poker Tour (SPT ) will expand outside of Bulgaria and host their first International festival. SPT #5 will run from January 25 to January 29 at the Gentlemen's Poker Club in Bucharest, Romania. With it, they will also bring their largest prize pool yet. SPT Bucharest features a €250,000 guaranteed Main Event and €100,000 guaranteed High Roller.
In just four stops, the Smart Poker Tour has become one of the most popular new tours in Europe. SPT gave players the ability to collect the Bulgarian flag at stunning locations and will now offer the Romanian flag in the country's capital city.
SPT Bucharest Main Event and Side Events
There are two huge guarantees included in SPT Bucharest. The first is the Main Event which features three starting days, a €500 buy-in, and €250,000 guaranteed. The Main Event gets underway on January 26. Players start with 30,000 chips and unlimited re-entry is available for the first 14 levels of each Day 1. There is a satellite on January 25 for Day 1A of the Main Event with 10 seats guaranteed.
The second guarantee comes from the High Roller event. Day 1 kicks off on January 28 with an entry fee of €1,000 and €100,000 guaranteed in the prize pool. Unlimited re-entry is available for the first 12 levels. Other events in the festival include a Mystery Bounty to get things underway, a Pot Limit Omaha event, and a Last Chance event.
The full schedule can be found on the Smart Poker Tour's THM Landing page and the SPT website.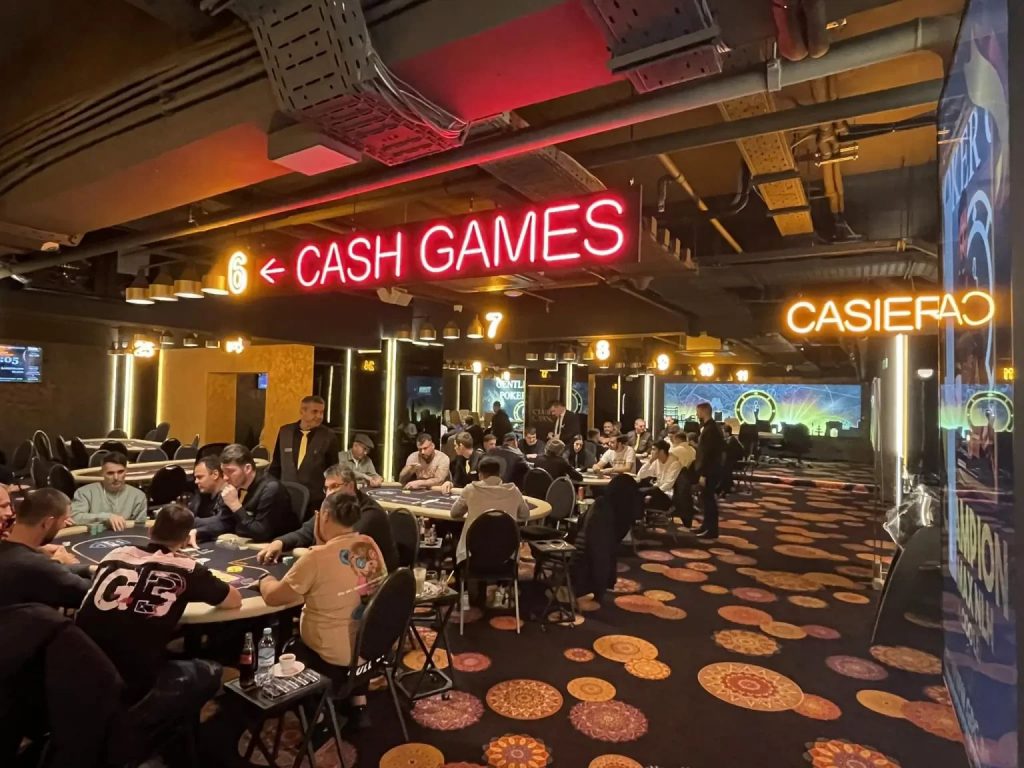 The Gentlemen's Poker Club has 27 poker tables, fun zones, gambling games, betting, and a bar. The poker room is located in the heart of Romania's capital – Bucharest on 29-33 Ion C. Brătianu Boulevard. GPC strives on creating the most pleasant and safe meeting place for players, locals and tourists, amateurs, and professionals.
SPT Bucharest Stay & Play Packages
Smart Poker Tour and the GPC have partnered with Grand Hotel Bucharest to provide stay-and-play packages for the players. The packages listed below include buyins to specific events and include discounted hotel stays. For further details, bookings, or to customize a package, contact the SPT via email at [email protected] or on their website here.
Package 1
Main Event = €500
3 nights in a single room = 3 х €110
Price: €750 – Save €80
Package 2
Main Event = €500
Mystery Bounty = €225
4 nights in a single room = 4 x €110
Price: €1,000 – Save €165
Package 3
Main Event = €500
High Roller = €1,000
3 nights in a single room = 3 x €110
Price: €1,700 – Save €130