The World Series Begins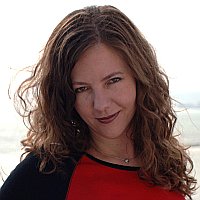 "With nearly 3000 runners ~ you can forget about skill, baby. Gonna need a lotta luck to get through today."
So said Scotty Nguyen as he took his seat next to me at the first open event of the 2006 World Series of Poker, the $1,500 No Limit Holdem freezeout. In a sign of just how much the World Series has continued to grow, the event was officially sold out by mid-afternoon the day before, and had taken more than 400 alternates by the time things kicked off at noon today. And this was despite the addition of even more tables to the cavernous tournament room than the 200 they fitted in last year, and the tournament being played 11-handed for the early levels! So the event easily broke the record of 2305 set for this tournament in 2005, and the more than 2700 players who participated were all hoping that some much-needed luck would be on their side today.
I had made sure to arrive in Las Vegas a few days early to give me a chance to get over the jetlag, and having had a quiet (and relatively poker-free) weekend, I felt ready to go the distance in today's huge field ~ all I needed was a bit of luck. Cracking open the fortune cookie that came with last night's dinner, I hoped for a sign that the poker gods would be with me when I took my seat today: something like 'You will overcome many obstacles and reach your goal' would have been nice. But instead the message told me that 'You have a deep interest in all that is artistic' ~ hardly a helpful prediction for this occasion.
And as it turned out, the cards would not fall my way today, and I only lasted a couple of levels before I lost my meagre chip stack to a three-outer. In a battle of the blinds, I called a re-raise with A-8 and found myself up against A-3, and my fortunate opponent hit not one but two threes to knock me out. It just wasn't my day.
It didn't seem to be Joe Hachem's day either ~ I bumped into him during the first break, right after he'd had his set of queens cracked by A-J. In a huge three-way pot where all the chips went in pre-flop, Joe's pocket queens were up against A-J as well as A-K. Having flopped top set though, he lost to a runner-runner straight for the weakest hand of the three and was left short-stacked. He had both players covered so managed to survive his bad beat, though he wouldn't make it to the end of the day. Other early casualties included defending champion for this event, Allen Cunningham, who lost a race with A-K against queens, and Australian tournament veteran Gary Benson, who got extremely unlucky with pocket aces in the very first hand of the tournament.
I'm not sure how Scotty ended up doing, although he didn't have too many chips when I left him. He didn't seem to mind too much though, and when I think about how I react to early exits and bad beats, his philosophical attitude to tournament play is one which I should probably try harder to emulate. Of course, being a big overall winner helps ~ and sitting elbow to elbow with Scotty it was hard not to notice the newest addition to his sizable collection of poker bracelets, for the 2006 Tunica Gold Strike World Poker Open, worth nearly $1 million. If I can manage to take home one of those this WSOP I'm sure it will make up for a lifetime of bad beats.
Only 43 more tournaments left to give it a go.