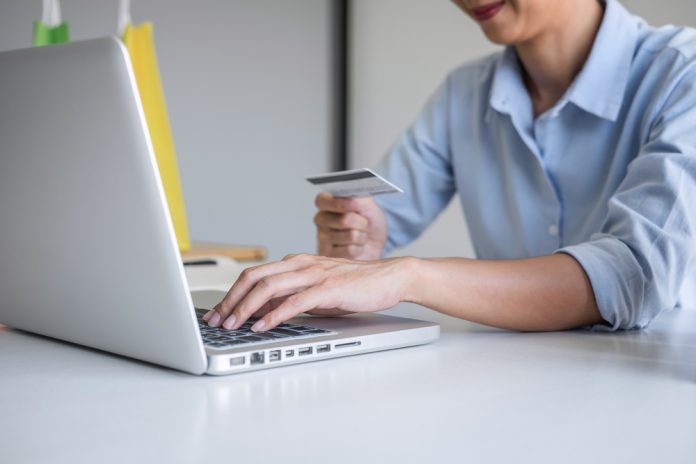 Online Poker Deposit Options from Best to Worst
Playing poker online is a fun way to spend your free time while potentially making some extra dough on the side. And if you have a penchant for the game, you could even strike it rich.
Today, a seemingly endless number of trustworthy and secure websites let you indulge in this pastime. Each offers unique ways to play, a broad mix of single and tournament games, and prizes that are out of this world.
But before you can begin playing on any of these sites, you'll need to deposit funds into your player account. Doing this may cause you a degree of unease because it means trusting a website with your bank or card information. Thankfully, most of the best payment providers are entirely safe to use.
Below, we examine the top online poker deposit options most gambling sites offer and rank them from best to worst. Read on to see how they compare so that you use the best option during your next poker hand.
#1 – Visa/Mastercard
Many people believe casinos and games accepting PayPal and other e-wallets are the best to play because they don't require entering any card details online. However, the best way to deposit into your poker player account is still using your Visa or Mastercard credit or debit card.
These two companies are synonymous with online payments, and there's a good reason for that. They are incredibly secure and accepted by almost every online poker room worldwide. They offer instant deposits that let you continue playing without having to sit out any rounds.
To use Visa and Mastercard to deposit funds, you must enter your card number, expiration date, and security code (also known as a Card Verification Value).
To make things extra secure, both payment processors offer a dedicated security protocol to encrypt and process your transaction. These commonly go by the name 3D Secure but are actually called Visa Secure and Mastercard SecureCode.
Another reason these cards are the best deposit options is that many casinos don't charge any fees for these deposits. However, this depends on what deal the providers have with the casino. Some charge a fee of between 3% and 4%.
#2 – PayPal
The second-best deposit option is trusted old PayPal. This provider comes in second—not alongside all the other e-wallets in this list—because PayPal isn't only a digital wallet. Instead, it acts as an e-wallet or payment processor, depending on whether you have funds in your PayPal account.
If you choose to load funds into your PayPal account, any deposit you're trying to make will be paid from the available amount. However, you can still deposit funds if you don't have anything pre-loaded into your PayPal e-wallet. PayPal will top up your account using your saved payment methods and send the money directly to your chosen poker site.
Aside from this ease of use, PayPal is a trusted name in the industry and has over 20 years of experience ensuring customers are happy with their transactions. It is also widely accepted by a wide range of casinos.
#3 – Crypto
While some people are still on the fence about trusting crypto, there is no denying that this form of currency has grown massively in popularity over the last ten years. Part of this growth has been the increasing acceptance of crypto deposits by online casinos and poker rooms.
One of the main advantages of crypto is, of course, the security and anonymity this currency offers. These factors allow you to securely deposit into your chosen poker player account without necessarily having to share any of your banking, card, or personal information.
Due to crypto's blockchain configuration, deposits are incredibly secure and will instantly be deposited into your player account. Quick deposits like this let you sit in on the next hand without delay. Transfers are also relatively cheap, with the average range falling between 0.5% and 4.5% of your total transaction value. Some sites, however, charge zero fees for crypto deposits.
#4 – e-Wallets
E-wallets are offered by many companies and are thus one of the most popular ways to deposit money. These include Skrill, Neteller, WebMoney, and ecoPayz. Each of these is supported by many online poker websites.
Using these, you transfer funds into a digital wallet. The wallet holds your money until you wish to spend it or send it elsewhere. This way, when you want to deposit funds into your poker player account, you only need to authorize each movement of funds from your e-wallet to the poker site on which you're playing.
All of these wallets are incredibly secure and offer almost immediate deposits. Because of these, they are amongst the most commonly used ways to deposit into a poker account. The fees for e-wallets are also low. As an example, ecoPayz charges just a minimum of 1.69% of your deposit amount plus an additional $0.26 each time you add funds to your wallet.
#5 – e-Transfers
While not a fantastic option, another decent method of transferring funds is using e-transfer providers like INSTADEBIT and Interac. Like other deposit options on this list, these are widely accepted by many poker websites.
E-transfer deposits act like a bridge between your personal bank account and the poker site you're playing on. You'll need to sign into your account using your banking credentials to use these providers. You'll then be able to make the payment instantly into your user account on your chosen site.
These deposits are quick and offer relative ease of use. However, they aren't as secure as others because you'll need to log into your banking account. There is always a slight risk of your credentials being hacked.
#6 – Wire Transfer
While it is one of the most widely accepted deposit methods, wire transfer is also one of the worst and least efficient.
Wire transfers are when you log into your bank account and transfer money into the bank account of your chosen poker website. You'll need to provide all the relevant information about that account and let the poker site know to expect payment from you.
This can expose you to some risks that other deposit options don't. It also means that you may have to wait quite a while to play after you've made the deposit. Annoyingly, the long waiting periods, especially when making payments to sites based outside your own country, counteract much of the convenience offered by playing poker online in the first place.
Another major downside is the high service fees. On average, wire transfer fees also cost between $15 and $50, meaning your deposit will be worth substantially less. For smaller deposits, they are basically useless.