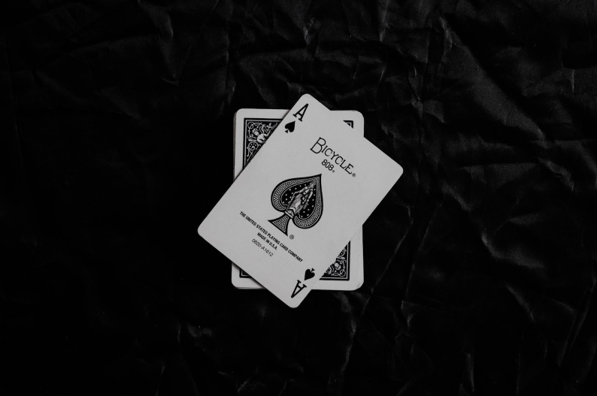 Names That Made History: The Best Poker Players Ever
The ask is nigh on impossible: picking the best poker players of all time. The game has churned out talented players for decades, can we really limit the list to just five?
We're Going to Try.
There is always someone you can argue is missing, but there's no doubt these are some of the best that have played the game. If you are learning how to play poker, you could certainly learn a thing or two from this group.
Bryn Kenney
When it comes to pure dollars, there are not many who can beat Bryn Kenney. He's raked in a staggering $57.2 million. In terms of tournament earnings, he sits behind only Justin Bonomo.
His origin story matches many other successful poker players. During the boom years, he transitioned from playing Magic: The Gathering to something a little more profitable. He started with low buy-in tournaments, but quickly moved up in stakes.
He's chalked up victories all over the world, winning in Europe, United States, and Australia. In 2014, he added his first World Series of Poker title to his belt. He is now famous for his performances in High Roller tournaments. In 2019, he notched a $20.5 million windfall at the Triton Million London series.
Dan Smith
If things had gone just ever so slightly differently, Dan Smith would be giving Magnus Carlsen a run for his money. Smith was a chess prodigy in his youth, even securing a college scholarship off the back of his talents.
Soon after however, Dan transitioned to poker. He was playing poker online and making good money, and never changed course. His first big win was on the Heartland Poker Tour.
Dan can be found most frequently in the high rollers these days, with many large scores to his name, including victory in the 2012 Aussie Millions Poker Championship $100k Challenge for over $1 million.
Dan Smith isn't just a great poker player, and has become renowned for his philanthropic work, with his Double Up Drive gathering over $25 million for good causes since 2014.
Daniel Negreanu
Kid Poker has won over $49.7 million in live tournaments, which puts him third on the all-time money list. He also has two World Poker Tour titles under his belt, and he has also reached the WPT final table on two occasions.
What put Kid Poker on a different level is his sheer longevity. Many poker players burn out and leave the circuit after a few years, but Daniel continues to churn out performance after performance.
He's also known for his innovative style of play has been credited by many as the pioneer of "small ball", the style of play that became popular in the early 2000s.
Phil Ivey
You didn't think we were going to forget the Tiger Woods of poker, did you? Phil Ivey is often cited as the best poker player of all-time, period. And we're not going to disagree with that; he really is that good.
During the so-called 'Poker Boom' era of the early 2000s, there was just no contest. He won a remarkable 10 World Series of Poker bracelets before the age of 40, before he was even eligible for the Poker Hall of Fame.
Like all these contenders, he's also won a whole lot of money in the game. For example, on Full Tilt Poker alone he won a staggering $20 million. In Live Cash games, Ivey has been a powerhouse. In 2014 at the Aussie Millions Poker Championship he won over $3.5 million in a single tournament.
Phil Hellmuth
Our final name on this list is Phil Hellmuth. You're either nodding your head in agreement or shaking it in disgust
But there's no doubt that this Phil is a polarizing character. Many poker enthusiasts take strong issue with his abrasive personality and sometimes petulant attitude when playing.
Nevertheless, you can't deny his talent. Cristiano Ronaldo pulls childish stunts every once in a while, but it doesn't rule him out of the conversation as to who is the GOAT
Hellmuth is the king of the World Series of Poker. No one has more than 10, he has 15. This speaks for itself.