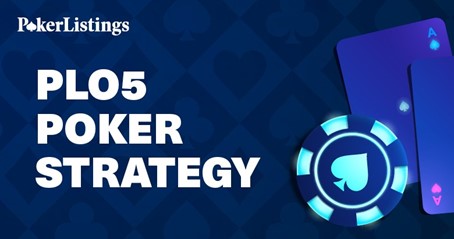 Ignition Casino, PLO5, and the Art of Poker Tells
In a world full of uncertainties, one thing's for sure: the world of poker never sleeps. Throughout the whole year, the action has been exciting. We've seen big online poker tournaments being held, exciting live poker circuits breaking new ground, and many lucky players have even earned life-changing money.
The best part is that there's still a good month and a half left of what's so far been an amazing poker year that surely will be remembered for a long time. With so many things related to poker, it can be hard to keep up with the latest trends. Well, that's why we're here: to bring you up to speed. Today, we'll look at Ignition Casino and see what the fuss is about. We'll also cover the great game of PLO5 which has been a very popular poker game during the year. Lastly, we will discuss the subject of poker tells, a part of the game which's relevancy has been debated for the last couple of years.
Ignition Casino
Of course, all poker players want to master the game to an extent where they're comfortable enough to play poker online for real money. Ignition Casino offers a broad variety of not only poker, but also casino games, and it's surely a good site not only for novice players but also for the more experienced ones. The Ignition Poker section of the online site offers great tournaments with some serious action, and it's not unusual to see softer fields with recreational players in the poker lobby.
Ignition Casino offers more than 300 different online slots. What's more, players can also enjoy popular games like blackjack, roulette and baccarat with real live dealers.
Poker online is a grind that needs to be made as comfortable as possible. Considering players can take part in some great Ignition Bonuses on the site, such as bad beat bonuses or the Hot Drop Jackpots, players on the site can surely get the maximum value of their buck. It is crucial to maximize your profit when playing real money poker and Ignition Casino surely provides players with the right tools to do this.
The Great Game of PLO5
You think four cards aren't enough? Then PLO5 might just be the game for you! Adding a fifth card to the more familiar game of Pot Limit Omaha really spices things up. Just like regular PLO, the player must use two of their five hole cards together with three from the community board to create the best poker hand. We highly suggest that you learn how to play Omaha; it's a game filled with action that's a great compliment to ordinary Texas No Limit Hold 'Em!
One thing that is crucial in PLO5 – or Omaha 5 Card, as it sometimes is called – is to know the basics of PLO5 strategy. Players who are more familiar with No Limit Texas Hold'em or regular PLO will need to adopt another way of thinking and not rely on their old poker strategies.
Except for knowing the Omaha rules, the pre-flop stage of PLO5 is the most important part of the game. To know what Omaha starting hands to play is crucial if you want to become a winning player. The five cards can generate roughly 2.5 million different starting hands, so there are some hands to choose from. When it comes to hand ranking Omaha, an Omaha cheat sheet could be something worth familiarizing yourself with.
We highly recommend that you learn Omaha strategy so you can conquer the PLO5 tables; you won't regret it!
Poker Tells: Are They Still Relevant?
With the online poker boom, people started questioning the relevance of poker tells, seeing as the majority of poker games moved away from the live tables. Alongside this, poker strategy has been massively developed over the years, and some people make the argument that math should dictate your decision-making more than the reads you make on your opponent.
However, there are for sure poker players that perform better on the live scene, and it would be controversial not to say that poker tells is a big part of this. It's an interesting subject and it takes practice to know how to look for tells. Great players often use speech play to get a read out of their opponents, which is why it's important to know your poker lingo.
We're happy to take you to poker school where you will get poker tells explained more in-depth. Reading through a poker glossary will also get you the tools you need to develop your speech play. Take our poker masterclass and become not only a poker tells master, but also a much better player in general!
As always, we're happy to navigate you through the poker landscape, and we're thrilled to have you on the poker train. Have a great Week 46 at the tables, poker players!