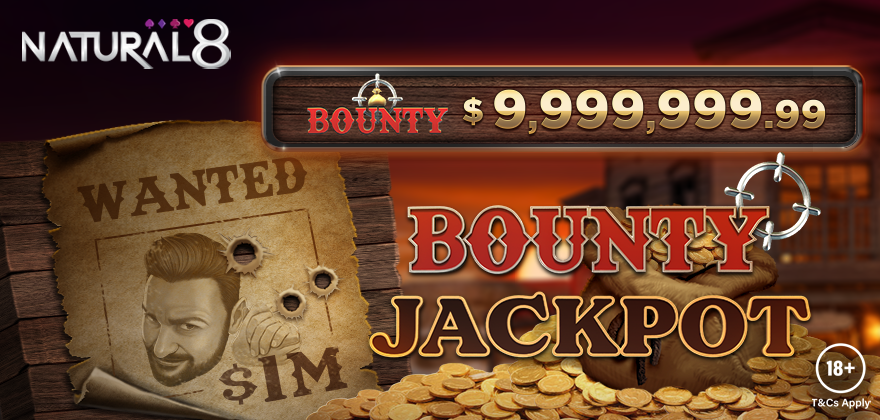 Hit the Natural8 Bounty Jackpot and Win Up to $1,000,000!
A brand new Jackpot is now available on Natural8 – Asia's largest online poker room.
As its name implies, Bounty Jackpot is available in all regular bounty tournaments, as well as Battle Royale – the latest Sit & Go style tournament to hit the site.
Players do not need to do anything extra for a chance to win the Bounty Jackpot.
Simply play in any eligible bounty tournament, and when you knock another player out, you'll automatically get a 1 in 100 chance of hitting the Bounty Jackpot.
Each Bounty Jackpot size is random but is influenced by buy-in levels and type of tournament.
There are also Mega Bounties, which are hidden among the regular bounties and are the biggest of all the jackpot prizes. They range from amounts of $10,000 and $100,000, all the way up to $1,000,000!
Players can also view the top 20 Bounty Jackpot winners from the previous week in the Natural8 app.
About Natural8
Natural8 is Asia's largest online poker room and geared towards recreational players. A skin on the reputable GGPoker Network, Natural8 is fully licensed and authorised. Anyone can join for free, and there are no hidden fees.
On top of the $120 million guaranteed prize pool for tournaments every month, Natural8 also offers plenty of promotions for new players. These specials amount to a total of $1,858 – easily one of the best in the online poker scene – and includes: