It all began because I couldn't sleep…
June 16 sees the publication of the first-ever book on Europe's poker professionals. "Swimming with the Devilfish – under the surface of professional poker" profiles over 30 top players and is the work of Des Wilson, who describes here his experiences researching and writing the book.
Hendon Mob readers can get 20% off Swimming with the Devil Fish until 30 June (standard price: £7.99, discount price: £6.39). Click here to buy the book, and enter the code 'MOB' in the discount code box when you get to the shopping basket. If you have any questions about this offer, please email [email protected].
"It all began because I couldn't sleep…"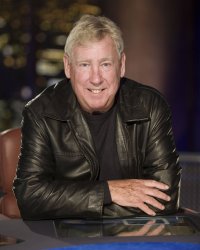 Des Wilson introduces his sensational new book "Swimming with the Devilfish – under the surface of professional poker"
It all began because I couldn't sleep. So at three o'clock one morning I found myself watching an old edition of Late Night Poker (so old that Simon Trumper had hair) and meeting the Mob and all the other pro's, notably the Devilfish.
I already loved poker, and I loved the programme, but who were these guys ? Where had they been all my life ? What were they like ?
I felt compelled to find out, and wasted no time. The following day I took off for London in search of them. Fortunately they were all playing in a festival at the Vic. And so began an extraordinary year. I followed them from the big London events to Barcelona and Paris and Las Vegas, met them in their homes, tape-recorded hours of their extraordinary revelations, and even ended up playing them.
This is the background to "Swimming with the Devilfish". Dave Ulliott was the obvious man to front the book and it has an exclusive insight into his life and career, more than 20,000 words following him from a life of crime to a career in poker that begins in the backstreets of Hull and ends up at the highest levels of the game.
I also found out more about the Hendon Mob than I guess any of you know; if you're reading this site you'll like them already, but after you read the book you'll like them even more – and be surprised. Did you know that Joe Beevers was once banned from every casino in London for counting cards at blackjack ? That Ross Boatman turned down a role in Lock Stock and Two Smoking Barrels because he didn't want to be in "yet another gangster film" ?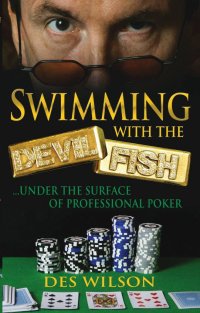 And I tell the story of an amazing speiler in Birmingham where some of the top names in British poker honed their skills while playing for frightening sums of money.
What I found particularly fascinating was the struggle for the new and huge rewards from poker between the old hands and the new young guns emerging from the internet…I chart this struggle through the European tour.
In between the individual stories and the accounts of the big tournaments are a lot of invaluable insights into how to win at the game.
The book uncovers a world few knew existed and a remarkable group of people.
I know I'm biased, but I think you'll love it.
If you buy it – or do I mean "when" ? – let me know what you think.
Des
---
We will be publishing some great excerpts from the book starting June 16th and we will also be running some great competitions where you can win a signed copy of Swimming With The Devilfish.