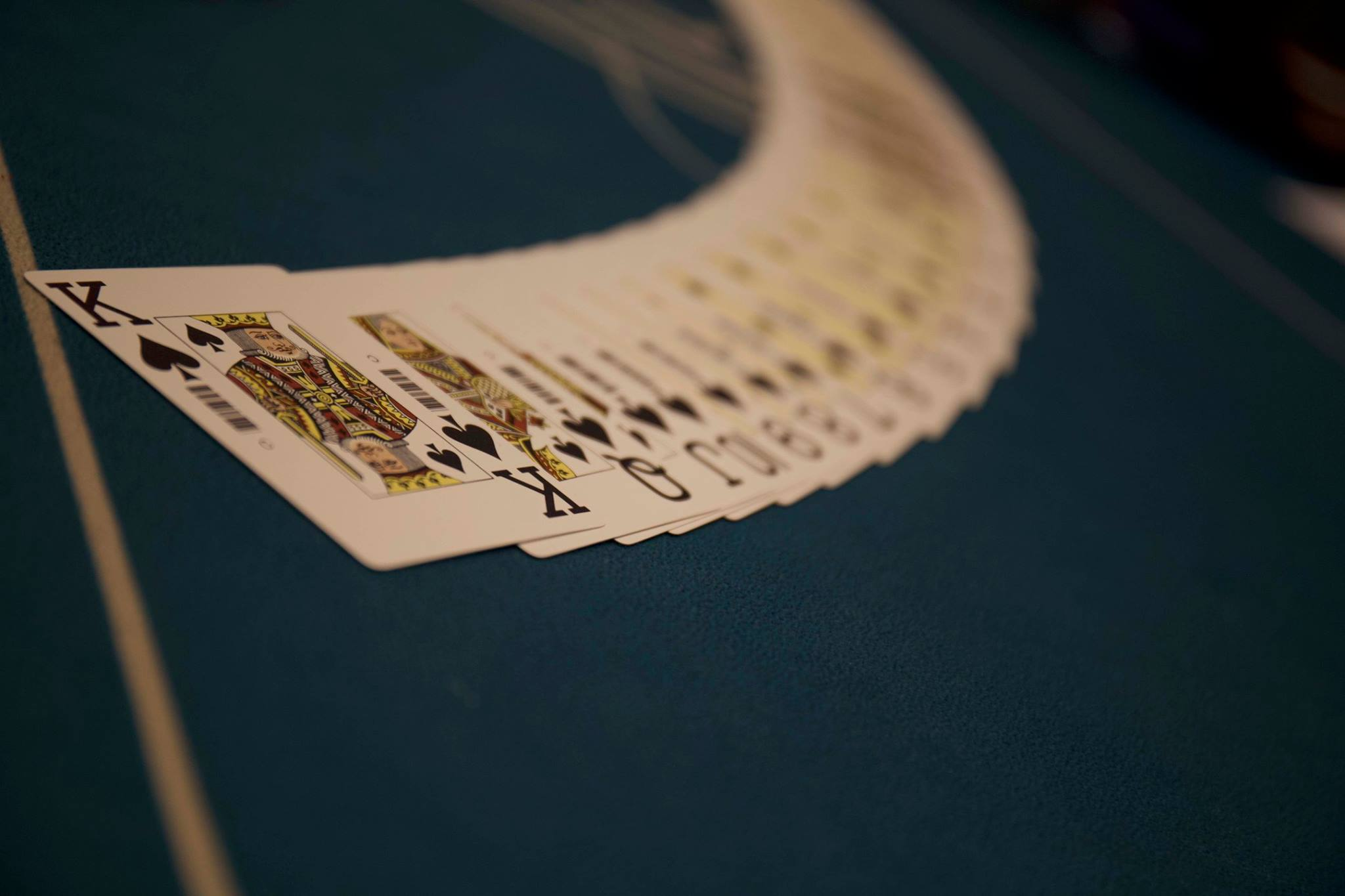 Best Poker Sites to Play in Canada
Poker is easily one of the most popular forms of gambling on the planet. This popularity comes from the entertainment factor it provides, its extensive presence in movies, and the fantastic cash prizes it awards to lucky winners.
Since it appeared online, poker has been more accessible than ever and can be played by anyone regardless of where they're situated. Because of this, the game is available in most online casinos and has even encouraged the launch of dedicated online poker sites.
Below, we've listed the best poker sites to play in Canada for players wishing to try their luck. These websites will give you the most enjoyable gaming experience and the best features in the business.
888 Poker
Launched in 2002, 888 Poker is one of the best-known and respected online poker sites available in Canada and far beyond. The site is owned and operated by 888 Holdings PLC and offers sportsbook betting and a fully-fledged online casino. It also holds numerous awards, including the 2022 EGT Poker Operator of the Year.
Multiple governing bodies license the website, including the UK Gambling Commission, the Government of Gibraltar, the Malta Gaming Authority, and iGaming Ontario. Obtaining all these permits proves that the site operates fairly and that everything is above board.
One of the most prominent features that make 888 Poker great is the large array of poker options available. There are many different variants and stake games to choose from.
If you're new to poker and just learning the ropes, there is a section of the site just for you. Here, you'll only see specific games that are easier to get a handle on until you're more comfortable playing.
Tournaments are also a big part of 888 Poker. There are a staggering number of tournaments that are continually being updated. These let you pit your skills against others and compete to win larger prize pots.
Depending on how often you play, you can also take advantage of the 888 Poker Club. Joining this loyalty program will get you playing poker to complete specific challenges. The more challenges you complete, the more points you accumulate. These can be traded for tournament entries, cash prizes, or other fantastic incentives.
Natural8 Poker
Founded in 2016, Natural8 Poker is the biggest poker room in Asia. Thankfully, it is also available in countries worldwide, including Canada. The site is owned by a company of the same name but is tied in with GG Poker—the largest online poker room available today.
The site is safe to use and has a gaming license issued by the Government of Curacao. Having this accreditation ensures that the site operates fairly, so you can be confident that the chances of you being scammed in any way, shape, or form are virtually non-existent.
The highlight for poker players is the mass of available tournaments offered by Natural8. These come in many forms and offer a multitude of buy-in amounts. Thanks to this, you'll quickly find a tournament that suits your budget and skill level.
If you're not keen on playing in a tournament, a range of quick poker options is also available. Amongst these are No-Limit Hold'em, Pot Limit Omaha, Short Deck Poker, and several other unique poker variations. There's also an online casino if you want to take a break from cards.
To up the ante, a VIP loyalty program is offered to almost all players. Being part of this gives you access to special tournaments, games, and promotions.
GGPoker
It is hard to go wrong if you are playing in the largest poker room in the world. As such, you can't do much better than registering an account with GGPoker. Launched in 2014, the site is owned by GG International Limited and offered in many countries worldwide.
Aside from having a gaming license from the Government of Curacao, the site also holds licenses from the UK Gambling Commission and the Gambling Supervision Commission in the Isle of Man. These licenses ensure that the site operates above board and treats players fairly.
One of the most impressive features it offers is the selection of World Series of Poker (WSOP) tournaments. These let you pit your skills in the best poker games around. There are also many other standard tournaments that you can choose to play in.
The site has a large selection of other poker games, including Flip and Go's, Bounty Hunters, and Battle Royale. And if you get tired of poker or just want to spice things up a bit, you can access an online and live casino.
There is also an incredibly unique VIP rewards program run by the site called Fish Buffet. This program is open to all players and allows you to collect Fish Buffet Points (FP) every time you play. The more points you collect, the higher your loyalty status and the more cashback you are offered.
PokerStars
PokerStars is one of the premier names in online poker, although that wasn't always the case. Launched way back in 2001, the site flourished until the US Department of Justice seized the domain in 2011. Thankfully, because the site was trustworthy and not actually guilty of anything, it relaunched in 2012 under the ownership of Rational Intellectual Holdings Limited.
PokerStars is available almost everywhere that online gambling is legal and has a license issued by the Malta Gaming Authority. It is also a member of the International Betting Integrity Association and strives to treat players in the best possible manner.
You won't find many quick and cheerful poker games on the site. Instead, you will find a wide selection of incredible poker tours that are established based on different regions. Two examples include the European Poker Tour and the Asia Pacific Poker Tour.
There is also an excellent variety of poker tournaments that you can engage with. These will pit you against the best as you try to reach the top of the leaderboard. As with the casinos above, the site also hosts an online casino for those who like variety.
Regular players can also benefit from the PokerStars Rewards program. Like any other rewards program, this gives you more benefits the more you play and offers tantalizing incentives that will keep you going.
Partypoker
First available in 2001, Partypoker is among the largest online poker websites in the world. It is also closely affiliated with the World Poker Tour and offers tournaments and live games organized by this famous poker group. ElectraWorks Limited runs the site.
All legalities are in place, and the site holds a license to operate from the Government of Gibraltar and Ontario iGaming. The permit for Ontario is issued under the authority of the Alcohol and Gaming Commission of Ontario.
A great mix of poker games is available on the site, regardless of whether you're looking for tournaments or quick games. If you're in a hurry, look for the Fast Forward game. It lets you rotate around different tables and keeps you playing consistently.
For tournament players, the site offers almost 100 different daily tournaments. Amongst these are variations of many poker games and a wide variety of buy-ins. In other words, you should be able to find something to play without much hassle.
Partypoker offers a reward system titled cashback to give back to loyal players. As you would expect from the name, this program provides cash returned to you by awarding points each time you play. At the end of the current cashback period, these points determine what percentage of your spending you'll receive back in cash.
Other Notable Mentions
While the three websites listed above are the cream of the crop in terms of poker sites, many other great sites are available to Canadian players. These also provide excellent poker gameplay and worthwhile rewards and bonuses. Some of the most notable of these sites are:
BetMGM
BetOnline Poker
TigerGaming Poker
Black Chip Poker
Note for Ontario Players
Following the new regulations that came into effect in April 2022, all poker websites available in Ontario must be officially registered with iGaming Ontario—a division of the Ontario Lottery and Gaming Corporation.
Therefore, if you are playing from Ontario, it is recommended that you check if the site you're playing on is registered with iGaming Ontario. You can find a complete list of licensed poker sites on the official iGaming website.