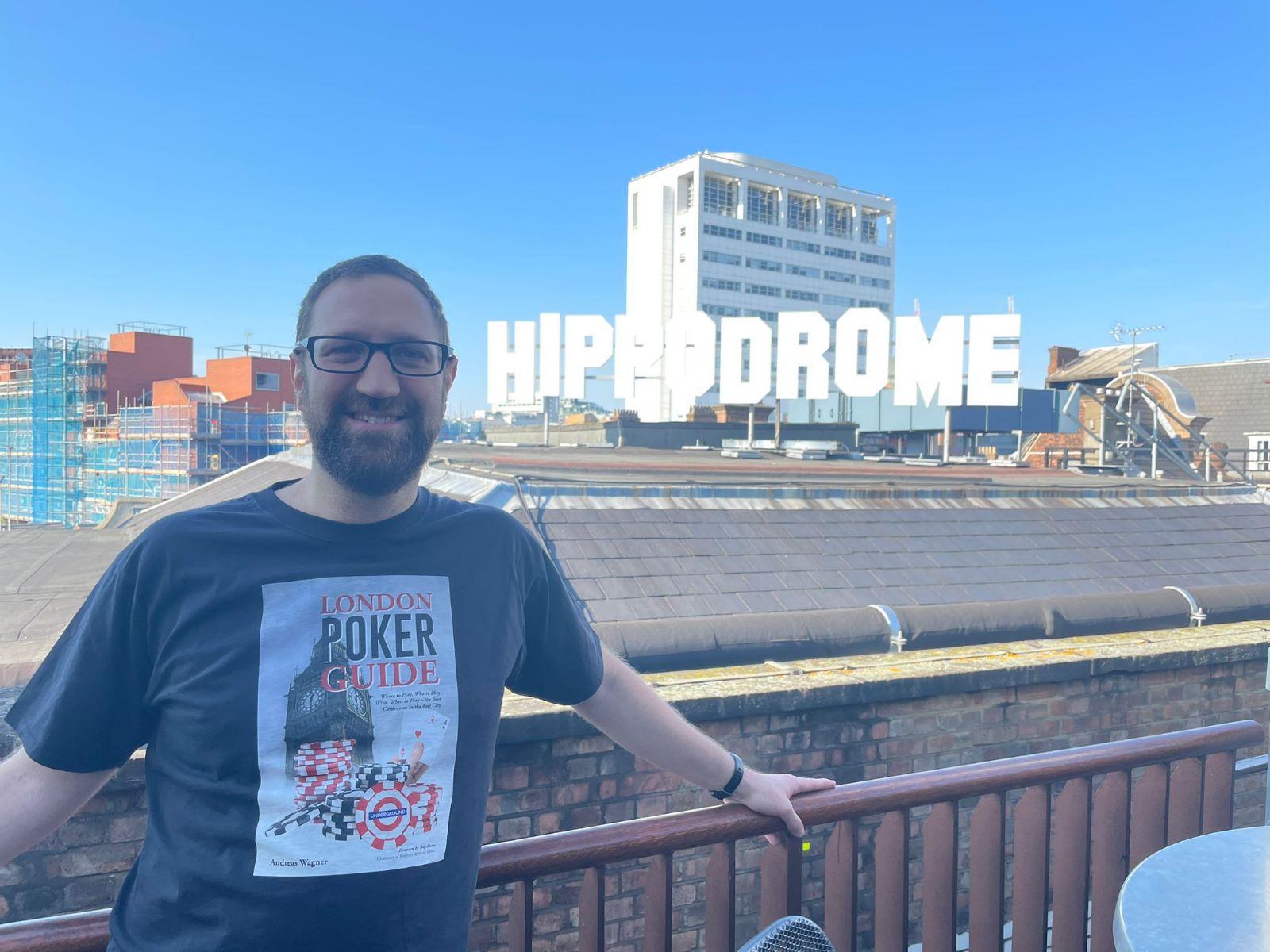 Andreas Wagner's London Poker Guide Out Now
There might be a cost-of-living crisis and a clampdown on online gambling, but live poker in London is experiencing a massive boom. More players frequent the capital's cardrooms than ever before, and London's casinos are enjoying an unprecedented influx of new players.
From the Hippodrome to Aspers, from Empire to the Victoria, Andreas Wagner's new book London Poker Guide documents this new era of poker. The book features interviews with all London poker room managers and descriptions of the cardrooms. It dives into topics like the GDP of London Poker, the ugly face of variance, and the all-important aspects of mental health and safer gambling. Q&As with a poker coach, a poker tourist and even a Twitch streamer feature as well.
Foreworded by Brighton & Hove Albion chairman Tony Bloom, The London Poker Guide provides a comprehensive picture of the games, the rooms, and the people in London's poker scene.
About the Author
Born in Romania, raised in Germany, and at home in London, Andreas has been a writer and poker player for many years.
Andreas worked as an interpreter for many international football stars including José Mourinho, Pep Guardiola, Jürgen Klopp, Mikel Arteta, Gareth Southgate, Graham Potter, and Julian Nagelsmann.
As a poker player, Andreas can be found at the cash game tables of all London casinos and sometimes at big events like the World Series of Poker in Las Vegas.
You can reach Andreas by email, or check him out on Instagram and YouTube.
London Poker Guide Online Reviews
"I bought London Poker Guide on Tuesday and was immediately inspired. Wednesday I jumped on the train to Aspers Casino in Stratford and played in a small stakes tournament. With guidance from the book and a little bit of luck: I won the 1st Price: £1,010. Thank you Andreas!" – Casper, recreational poker player
"As someone that plays Live Poker in London on a serious level, I very much enjoyed this and would definitely recommend it. I found the discussion around casino finances particularly illuminating." – Amazon Customer
"I don't live in London but was there over the week-end. This book has made it much clearer where to play. On top, it has loads of useful information for live play in general like variance and rake considerations. The mental health aspects are also useful and I highly recommend it." – Amazon Customer
"London Poker Guide is the best book on poker I've ever read." – Amazon Customer
Pick up your copy of London Poker Guide.