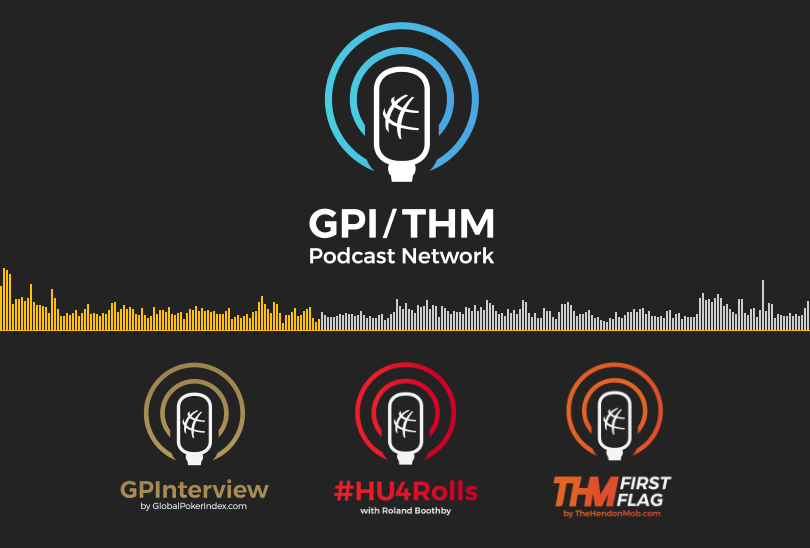 The Hendon Mob & Global Poker Index launch GPI/THM Poker Podcast Network
Las Vegas, NV — Members of the Global Poker Index (GPI)/The Hendon Mob (THM) team are set to release a new podcast network this month that will kick off with various poker related shows including the GPI/THM Update and First Flag. GPI/THM President Eric Danis, Roland Boothby, and Anthony Charter will anchor the workload with Wesley McKenzie and Hans Kleinsman assisting.
The network will launch on Thursday, November 12 with the GPI/THM podcast network preview. Going forward, the GPI/THM update will be slotted in discussing the latest poker headlines, leaderboard and rankings updates, and chats with the best industry members in the game. The podcast will be released on a Thursday rotation.
Episode #1 of First Flag will follow, taking on its regular schedule of Tuesday releases beginning on November 17. First Flag will tell the story of a player's first ever flag collected on THM. We'll talk about the guest's start in live tournament poker, flags they have collected, and some they may be hunting for. The team is honored to be joined by Maria Ho for the premier episode.
Boothby will host a solo show cleverly dubbed, #HU4Rolls, where he will bring iconic poker duos together for a debate-style podcast that will slide into the Thursday rotation. The duos will come in a wide variety from friends and enemies to co-commentators and some more awkward situations like former ex's and players who went heads up in major events.
The GPInterview podcast will join GPI/THM update and #HU4rolls on the Thursday rotation. Eric and Anthony will be interviewing the world's best pro's, young and upcoming players, the most dedicated amateur players and the smartest industry members. Expect in depth interviews on a array of topics, not limited to live or online oker.
The team will build on the lineup in the coming months releasing special episodes of new podcasts that will be detailed at a later date.
The GPI/THM Podcast Network will be available on all major platforms including Spotify, Stitcher, and Apple podcasts.