The Building of Dusk Till Dawn Part 1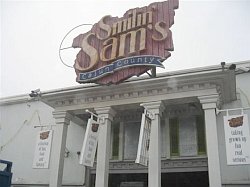 Smilin' Sams from Outside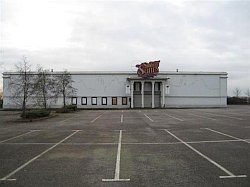 Outside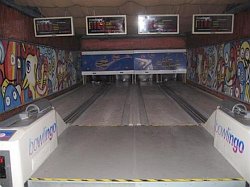 Bowling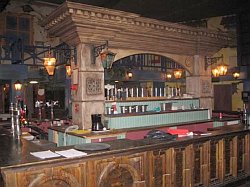 Bar
In January I wrote "The Dusk Till Dawn story", we intended to open in April but due to a 5 month adjournment of the magistrates licensing hearing on 26th April to 24th September caused by 3 casino chains objecting we now intend to open October 5th (subject to license).
The club itself is virtually finished so I thought I would show you what has been happening since October 2006.
After a year of searching a site was found and a 15 year lease signed in December 2005. On the outskirts of Nottingham, close to M1 and 20 minutes from East Midlands airport, was " Smilin' Sams " a leisure complex comprising bars, restaurant, pool and air hockey tables and bowling alley. It has parking for 250 and had been vacant for 6 years.
Work was put on hold for 10 months due to licensing requirements and changes in planning that had to be addressed from April 2006. Finally in October the demolition commenced. It took 6 weeks to completely rip out the previous fixtures and fittings.
The first major cost was the £120,000 air con and air handling plants, these are state of the art computer controlled and can vary the temperature throughout the building while also constantly refreshing the stale air . The block work was then installed for cashiers, reception, toilets, staff facilities and the kitchen.
The selection of photos show how it looked before, during and after demolition and the work carried out as above.