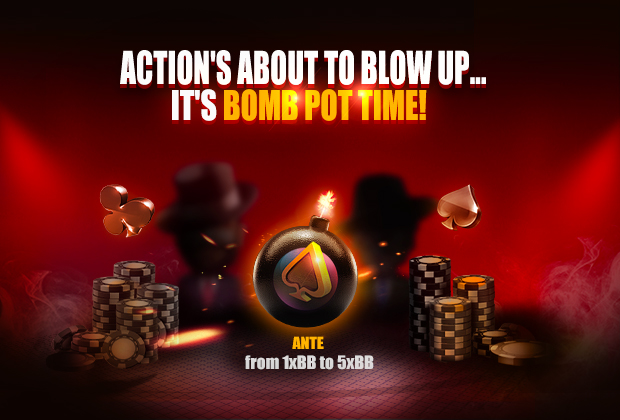 Explosive Action: NEW PokerBROS Bomb Pots
Nothing wakes up a ring game like throwing in the occasional Bomb Pot: antes swap in for blinds and everyone sees the flop – with explosive results. Popular in card rooms and home games the world over, Bomb Pots have arrived on PokerBROS, and (like most things on the app) they're customizable to suit every Club.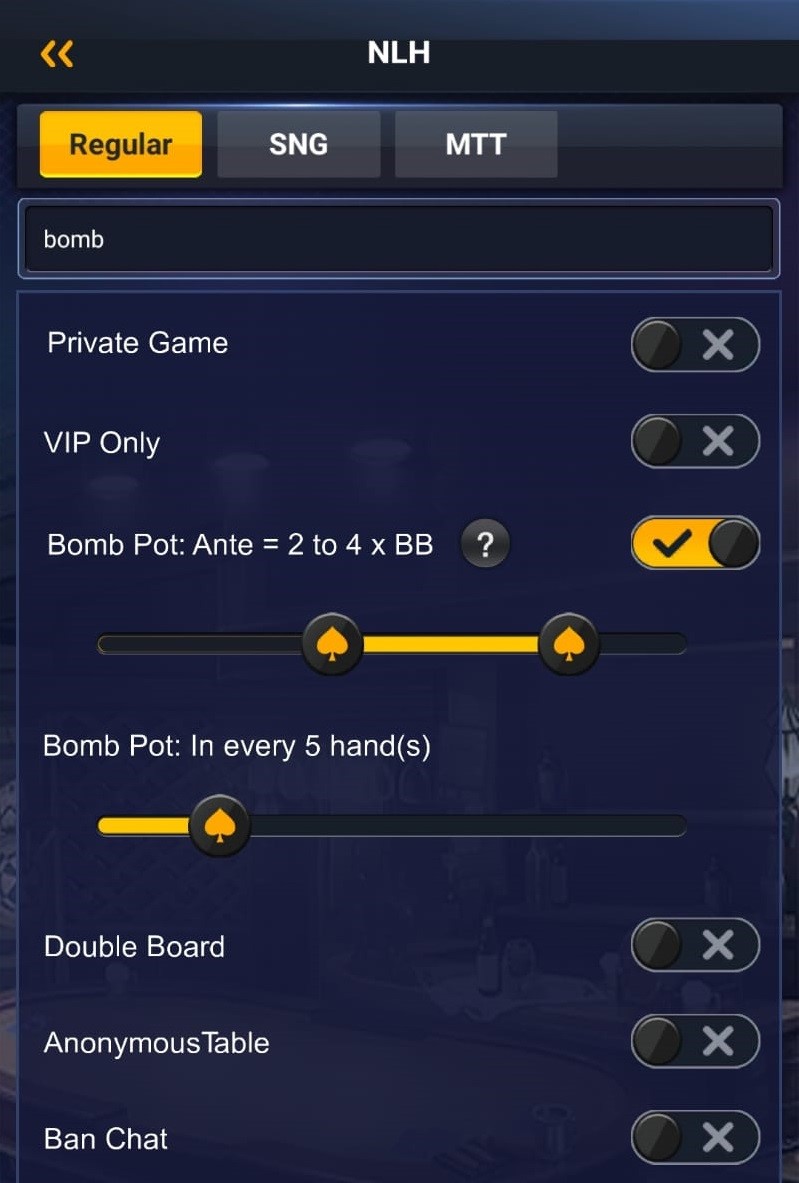 Setting up involves a simple switch toggle; tables with the feature enabled have a special bomb icon in the lobby and display a countdown so all players know when to expect their next Bomb Pot. There are two choices to make at set-up: how big an ante players will post (instead of small and big blinds) when the Bomb Pots happen – and how often that will be.
Antes can be set as a fixed amount from 1-5 big blinds, or a range. With a range selected, every Bomb Pot sees all players post the same random ante between the set minimum and maximum values, so there are pots of different sizes to play for as the action skips straight to the flop.
As for how often the game gets shaken up with a Bomb Pot, it can be as rarely as once in 100 hands, every orbit or two to keep the excitement levels up (the default is every five hands), or even all the time. With "every hand" selected, it's a whole new game, where decisions start on the flop and every pot is a family one!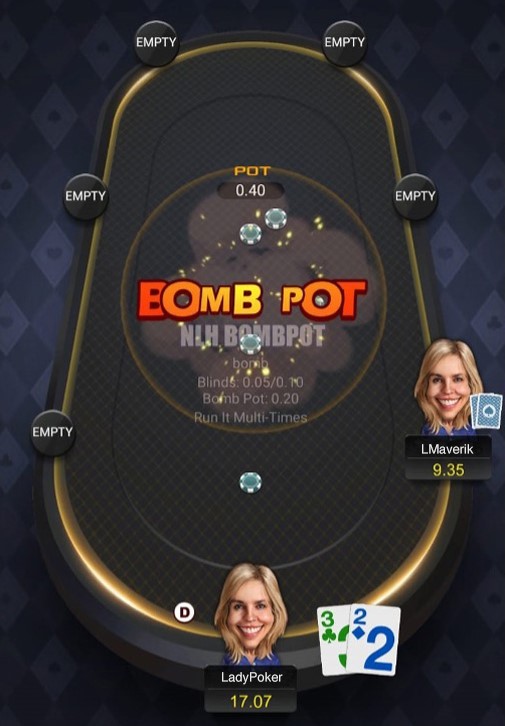 Bomb Pots can be thrown into the mix on No Limit Hold'em tables that also feature Double Board or Run It Multi-Times (though not both at the same time). For those who crave action, they are guaranteed to liven up both full ring and short-handed games. No folding preflop, everyone involved: there's no surprise action in this format tends to blow up.
Download PokerBROS for free from Google Play or the App Store and Play Your Way!
Follow PokerBROS on Twitter, Facebook and Instagram for the latest news, competitions and giveaways.