Fox Super Saturdays
A poker hiatus is no bad thing and after few weeks with my family in Lithuania, then a trip to Bruges for a long birthday weekend (great chocolate, Belgian beer and medieval architecture). I was re-energised and it was time to hit the tables once again!
Joe Stapleton Big Game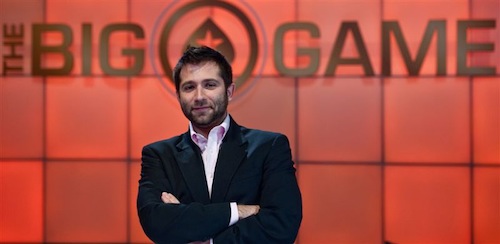 Joe Stapleton
I came back focused and motivated to put in some good performances.
It is a nice perk of the job to be able to take a few weeks break and go to places on a whim- certainly a reason to aim to succeed in tournament poker!
A few live sessions somewhere locally seemed like the best way to ease my way back in to the poker world.
I headed to the Fox on Thursday and although I didn't cash in any of the daily tourneys, I managed to have a winning session in £1-£1 cash games & some decent banter with Joe Stapleton who was in London for the EPT recording.
On Saturday I decided to give a new Fox Super Saturday £250 game a shot.
Didn't really know what to expect in terms of the turnout as it was their first game for this new event- but had a feeling that the decent structure in place (20k starting stack and 30min clock) was going to attract a few regulars.
In the end there was a total of 113 entrants and a £28,250 prizepool! Not a bad result indeed!
Baltic Blonde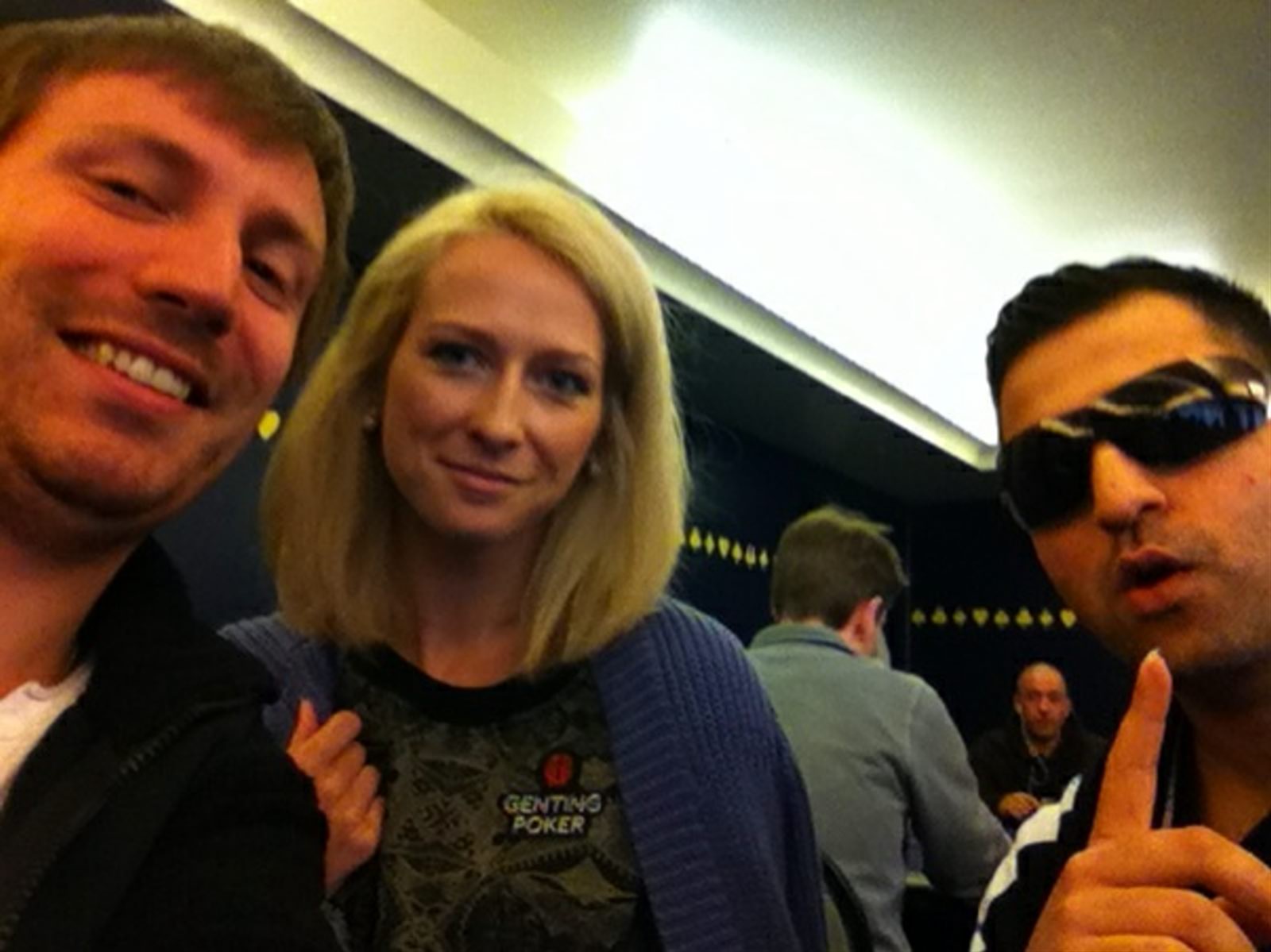 With
Karan Radia
& a french guy at my starting table.
I had a decent yet lively starting table including Kirit PatelKaran Radia and Marc Daubach– who played really good aggressive poker and ended up chopping heads up for £6,770.
I actually played one interesting hand with Marc in early stages of the game (at that point he had pretty LAG image and was playing the most of his hands, where as I has reasonably tight table image):
He standard opens utg2, and I decide to 3bet in hijack with Js 9s. He calls, but does not come across strong. Flop Qh, 7d, 8s. He checks and I decide to take a free card and check behind. Turn brings 5s and he leads out for 3k, which is around half the pot.
Now I'm thinking that it is unlikely that he has a A,Q as he would c-bet with this hand most of the time unless he was looking for a check-raise on the flop. I had put him on a range including 99 and 10,10, queen with lower kickers and also 9,10s hands.
I decided to ship on him which would result in him folding all draws and Q with a J,K. If for some reason he had AQ or had hit a set and made the call, all my drawing outs would still most likely be good too. He tanked for a bit and then folded Kd Qh face up:) and I took down a decent pot without showdown.
I was gradually but steadily building my stack over the next 4 hours including a nice double with QQ and was in a reasonable position approaching the bubble.

Fox Super Saturday
I found this phase of tournament the most frustrating because of my table position.
I had the table chip leader on my right and a couple of short stacks on my left, so was pretty much squeezed and found it very difficult to stand up to the big stack with no hands in case a short stack then shoved with the obvious equity on my call/raise and I found myself committed to call with a marginal hand.
I made the final table, albeit below average and after a few orbits of few spots/hands I bust out in 7th for £1,130 when my A,2 on the button ran into Small Blind's A,Q.
Happy with my play and the result, and great practice before GPS in Stoke in a couple of weeks. I will be playing day 1b – Friday and look forward to seeing you all there:)