Poker Party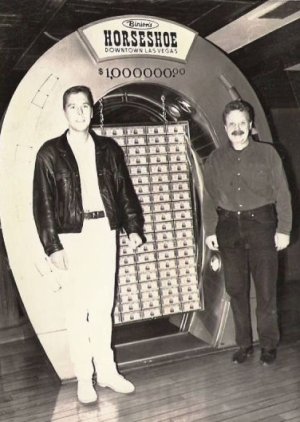 I prised myself away from the computer, and headed North, to see if playing live was as enjoyable as I remembered. I had never visited The River Club before, so I was unsure what to expect. As it turned out, the card room was comfortable and the staff were friendly. I drew a seat and when the time came, sat down at the table. This was a £10 rebuy competition, with rebuys for 90 minutes.
As is often the case with these small rebuy tournaments, people played very aggressively, and seemed to be competing to see who could spend the most. I'm sure a lot of you have been in this situation before, and I was delighted with the thought of all the equity I would be getting thanks to my opponents poor play. On my right I had the rebuy king, who rarely bothered to check his hole cards before announcing all-in. The only flaw in his system was the odd occasion when he won a hand, which then made him want to start taking flops. The only female on the table also wanted to play most cards she was dealt, but preferring to save her chips for the later stages of hands. There were at least three other maniacs at the table , as well as a couple of solid more conservative players who quickly realized this was not the ideal format for them. Normally, I would expect to take advantage of my opponents in this sort of game, due to years of experience playing in small comps. Unfortunately on this occasion, I was closer to being the table mug, than the table boss.
The rebuy king was indeed crazy, crazy like a horse. As if having Ram on my right wasn't bad enough, our lone female player, Vicky Coren, recently won The London leg of the EPT, making her one of the biggest European money winners. Ross was one of the three maniacs, (and I'd be delighted to emulate some of his better results around the World) and at least two of other players had about twenty five years of poker experience. If this had been a bigger tournament, I would've wanted a table change or my money back. Fortunately, it was more of a social affair, and everyone was determined to enjoy themselves. I was glad to be playing at a table that was fun, as the object of the exercise was to raise money, and the poker was secondary.
This was a benefit night for a well respected and loved member of the Poker community who had recently suffered a stroke. I first met Eric while playing in some of the private games in North London, mostly in Hendon at Joe's place. In those pre internet, pre Hendon Mob days, there were also several other regular games that he dealt in. Considering the selfish image of poker players, it was good to see 85 people turn up for this worthy cause, and an indication of how well regarded Eric is by his peers.
Apart from the smug feeling of satisfaction, generated by being able to feed my poker habit, whilst telling myself how altruistic I was, I particularly enjoyed competing in this unusually high quality field, with no financial pressure. I only managed to take one significant scalp all evening, when my pair of 8's stood up against Vicky's pair of 6's. Easy game!
My good luck continued, and I reached the final, where everyone got paid. I suspect that most people needed to finish in the first four to show a profit, and I looked round to see who was standing between me and the winners circle. Joe seemed to pose the biggest threat, as he bought his own box of chips with him, and he has always been a lucky face. Rochelle, my sister in law was the first to go. She was under pressure immediately with a small stack, and was unable to survive her first encounter.
It wasn't long before we got down to a three handed game, and my number was up. I left Joe at the table playing heads up with the gentleman who turned out to be the eventual winner. Normally it takes me four or five hours to recover after being knocked out of a tournament. On this occasion, it was only four or five minutes. I had forgotten how much fun poker can be when you don't take it too seriously, or maybe its just been too long since I cashed in a tournament. Whatever the reason, I went home with a smile on my face.