Trace Fielding
Our December 2008 mobster is Trace Fielding.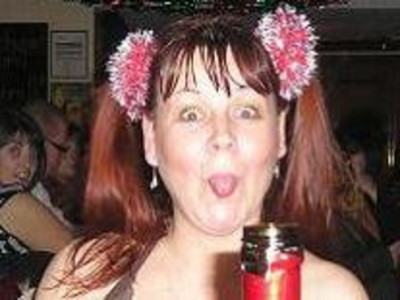 Name:

Trace Fielding

Nickname:

TraceF (formerly known as TraceT)

Age:

39 4 eva

Country:

UK

How do you know about the Hendon Mob:

My partner in all crimes - Ange Newth

Favourite film:

Love Actually

Favourite music:

P!nk

Favourite person:

My Grandad R.I.P.

Favourite joke:

A college professor had just finished explaining an important research project to his class. He emphasized that this paper was an absolute requirement for passing his class, and there would be only two acceptable excuses for being late. Those were a medically certifiable illness or a death in the student's immediate family.

A wisecracking student in the back of the classroom waved his hand and spoke up, "But what about extreme sexual exhaustion, professor?"

As you would expect, the class exploded in laughter. When the students finally settled down, the professor gave the student a long, appraising look. "Well," he responded, "I guess you'll just have to write with your other hand."
Information Licensing Terms: All information contained on this site is proprietary and owned by The Hendon Mob. Please read our Terms of Use and the conditions that apply before using any of the information on an occasional basis. For regular use of any of the information, please contact us regarding our licensing terms.
GPI® is a registered trademark in the United States under Registration No.4635015.