22/05/2006
My brother in law, Philip Campbell, is to computer games what Phil Ivey is to poker. He's not the greatest computer game PLAYER in the world, and from what I've seen he's a terrible online poker player – but then, that's not his genius. He makes games for a living. He comes from Portrush in Northern Ireland and moved to San Francisco shortly after marrying my sister, Julia, several years ago. He worked for a while for Eidos and was significantly responsible for the legend that is Lara Croft and Tomb Raider.
He moved on from there to become senior designer on "Omikron – The Nomad Soul", the game that features one of Phil's heroes David Bowie. Working directly '9 to 5' with the 'Thin White Duke' in Paris, they shared many a cigarette break while creating Bowie's character and music for the game! I've got a personalised copy somewhere at home although I have to admit I've never played it – too many buttons!
Phil moved on from Eidos to Electronic Arts to become Creative Director on two enormous franchises – a series of James Bond games and 'The Godfather', which launched on March 24th this year, followed. In the Godfather game, you get to join the Corleone's and rise through the ranks to become Don of Dons: A very real chance to join The Mob – literarily.
The Godfather jumped straight in at number one in the charts and is currently number four worldwide. Phil was actually one of the last people to work with Marlon Brando before his untimely death, and wrote the script that he and Brando recorded at his mansion in LA.
Talking of the game's Stars - I wonder how there came to be a character in the game called Joe 'Elegante', who just happens to run a poker game in the back of his own Hotel, 'The Elegante'! Joe comes into contact with such characters as Benny the Boat and Crazy Horse Vialli. Honorary mentions go to Carlo the Coil and Mad Mack McNulty as well as 'Hands' Bonetti and Mickey the Mouth. Al Bellagio stars also alongside Kyle the Croc. All names must have been changed to protect the innocent, but that's definitely a shout out for the Mob if I ever heard one!
Imagine - After a life of small-time jobs and petty thefts, you are accepted into the Corleone Family - America's most famous criminal organization. It's up to you to carry out orders, earn respect and make New York City your own. The game features the voices and likenesses of James Caan, Robert Duvall and Marlon Brando who all reprise their famous roles.
We have managed to get hold of a copy of the game for PC together with the A4 sized 335 page strategy guide and a Rumblepad 2 Gamepad that we are giving away in a competition.
All you have to do is think of a gangster name based on any famous poker player and post your entry in the post on the Mob Forum. The winner will get the star prize and five runner ups will get a pair of Godfather cufflinks!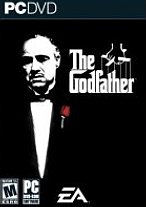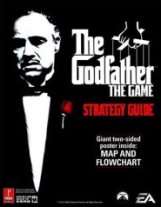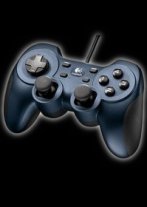 Information Licensing Terms: All information contained on this site is proprietary and owned by The Hendon Mob. Please read our Terms of Use and the conditions that apply before using any of the information on an occasional basis. For regular use of any of the information, please contact us regarding our licensing terms.
GPI® is a registered trademark in the United States under Registration No.4635015.