Tom Bailey
Our October 2003 mobster is Tom Bailey.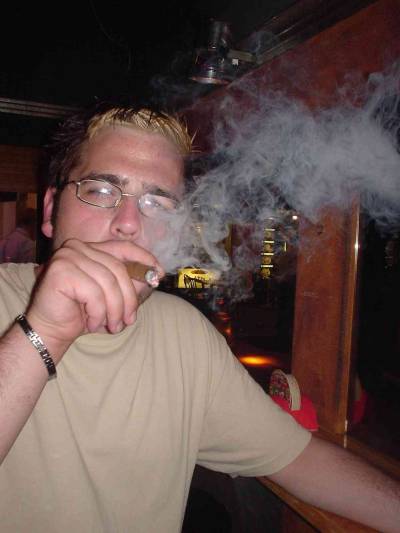 Name:

Tom Bailey

Nickname:

Dario

Age:

28

Address:

Liverpool

Country:

United Kingdom

How do you know about the Hendon Mob :

T.V

Hobbies / Interests :

Painting Murals, Movies, Web Tinkering

Favourite film :

Die Hard 1,2, & 3 Yippee ki aaay

Favourite music :

Hip Hop

Favourite person :

Dario Gradi

Favourite joke:

A man comes home to find his wife packing her bags. "Where are you going?" demands the surprised husband. "To Las Vegas! I found out that there are men that will pay me $500 to do what I do for you for free!"

The man pondered that thought for a moment, and then began packing HIS bags. "What do you think you are doing?" she screamed.

"I'm going to Las Vegas with you... I want to see how you're going to live on $1000 a year!"
Information Licensing Terms: All information contained on this site is proprietary and owned by The Hendon Mob. Please read our Terms of Use and the conditions that apply before using any of the information on an occasional basis. For regular use of any of the information, please contact us regarding our licensing terms.
GPI® is a registered trademark in the United States under Registration No.4635015.