Rick Charles
Our January 2002 mobster is Rick Charles.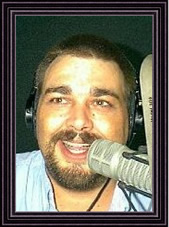 Name:

Rick Charles

Nickname:

DaVoice

Age:

37

Address:

Ocean Springs U.S.A

Country:

U.S.A

How do you know about the Hendon Mob :

The Mob is legendary !

Hobbies / Interests :

Poker, Eating, Sleeping, and of course Poker

Favourite film :

Godfather or Rounders

Favourite music :

Anything but opera

Favourite person :

My wife Peggy

Favourite joke:

A group of terrorists burst into the conference room at the
Ramada Hotel where the American Bar Association was holding its
Annual Convention. More than 500 lawyers were taken as hostages.
The terrorist leader announced that, unless their demands were
met, they would release one lawyer every hour.
Information Licensing Terms: All information contained on this site is proprietary and owned by The Hendon Mob. Please read our Terms of Use and the conditions that apply before using any of the information on an occasional basis. For regular use of any of the information, please contact us regarding our licensing terms.
GPI® is a registered trademark in the United States under Registration No.4635015.