Buster Boatman
Our December 2003 mobster is Buster Boatman.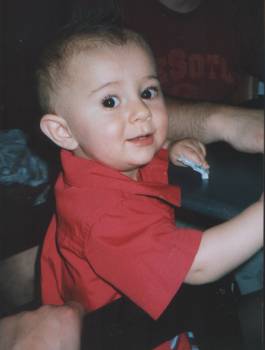 Name:

Buster Boatman

Nickname:

Hey, my names's Buster Boatman. Who needs a nickname?

Age:

One this month

Address:

Behind the sofa where the tele and all the toys are !

Country:

What's a country?

How do you know about the Hendon Mob :

My Daddy is in the Mob and my Uncle is The
Godfather

Hobbies / Interests :

Driving my Mum mad...Ive got a head start cos she's half way there already

Favourite film :

Buster

Favourite music :

Prince Buster

Favourite person :

My Dad

Favourite joke:

When I press my uncle Barny's nose and it goes 'beep'. Every time is like
the first !
Information Licensing Terms: All information contained on this site is proprietary and owned by The Hendon Mob. Please read our Terms of Use and the conditions that apply before using any of the information on an occasional basis. For regular use of any of the information, please contact us regarding our licensing terms.
GPI® is a registered trademark in the United States under Registration No.4635015.